Puyallup is a small town in Pierce County, Washington. The town itself is divided into to main neighborhoods, Downtown Puyallup and South Hill. In addition to Puyallup, there are a bunch of neighborhoods that are nearby. Let's break them down.
What are the neighborhoods close to Puyallup?
DT Puyallup is surrounded by neighborhoods like Summit, the City of Sumner, the City of Edgewood, Frederickson, Midland, and Spanaway.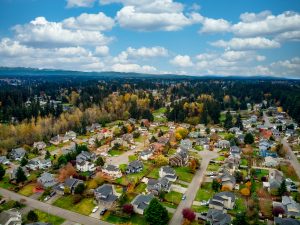 Summit is located in the perfect spot to commute north or south. You can slip up Waller to I-5 and head to Tacoma or Seattle. You can hop on 5-12 and be in Puyallup or Lakewood in minutes. JBLM and Olympia are also convenient from Summit. If you have one person in your household commuting north and another commuting south, this neighborhood is ideal.
Like most Puyallup area neighborhoods, Summit is convenient to a lot of the large and small cities around it and the things to do in those places. The neighborhood itself does have some options for grocery stores and shopping. MovetoTacoma.com founder Marguerite is very partial to the Blueberry Farm on Fruitland and the El Toro on 122nd & Canyon. That said, this is a neighborhood where riding your horse might be one of the most exciting things you can do!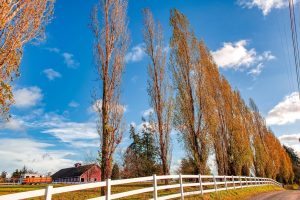 Midland is a very special neighborhood in Pierce County. In spite of its proximity to the City of Tacoma many of the properties are large and rural feeling. Many people in Midland have horses and other animals. It's extremely convenient because of it's location between I-5 and Highway 5-12. So whether you're commuting north to Seattle or South to JBLM or Olympia the location is choice.
While Midland itself is mainly rural and neighborhood homes, if you don't have a horse to ride around you probably will have to leave the neighborhood if you want to find some excitement. Fortunately the neighborhood is an easy 10 minutes from the action in Downtown Tacoma, Downtown Puyallup, Lakewood Town Center, and more. Midland (as its name implies) is central and connected.
Edgewood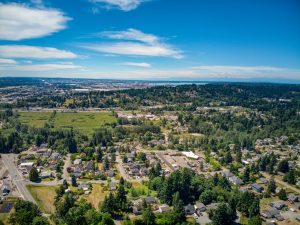 Edgewood has a variety of housing, but many of the properties are still on larger pieces of land than average. Folks looking to have a rural feeling lifestyle while still being close to everything love Edgewood.
Edgewood has small town vibes, but is convenient to all the activities and amenities of the surrounding cities. Don't miss The Mill Tavern! Living in Edgewood it's easy to pop up to museums or nightlife in Seattle or over to Tacoma. Edgewood is just 5 minutes up the hill from Downtown Puyallup. Had they not made themselves a city in the 90's we might be referring to it as "North Hill."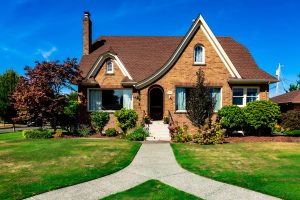 People who live in Sumner love the small town feel and convenient location. In addition to a well connected downtown which makes getting around easy and convenient, Sumner has a number of local businesses and shops on its main street. While Sumner has an industrial area that provides jobs, it still has farmland and a rural feel surrounding it.
Check out the downtown, attend a high school football game, or eat at one of the delicious local eateries. Folks who live in Sumner enjoy a well connected downtown with easy access to parks and shopping in local businesses. Every year in Spring the Annual Daffodil Parade comes through town, which feels like a trip back in time.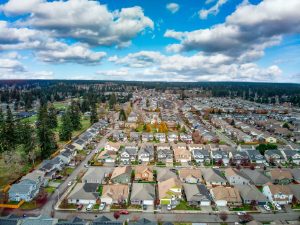 Frederickson has a lot of newer homes and newer businesses. Most of the homes are located just 10-15 minutes from Highway 512, making it more convenient for commuters.
While Frederickson is getting more coffee shops, restaurants, and grocery stores all the time, one of the big advantages of living in Frederickson is how central it is to other East Pierce County Neighborhoods like South Hill, Graham, Spanaway, and Parkland, plus JBLM. With it's convenient central location you have easy access to all that those neighborhoods have to offer as well.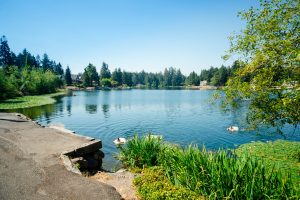 Spanaway can feel like it's out in the country, but it's really just a few minutes from Downtown Tacoma. The main highway through the area is Pacific Avenue, which is lined with a variety of services and locally-owned businesses.
Spanaway is home to the Bresemann Forest. There you can discover a canopy of towering firs surrounded by a lush under story, and a rushing creek with a channel built just for returning salmon. The peace and quiet is a welcome contrast to the urban world just beyond the gate. The trailhead is located adjacent to the Sprinker Recreation Center where you can ice skate, play tennis, basketball, or soccer, as well as shred the skate park.
How much do homes sell for in Puyallup?
The median home price in DT Puyallup is $570,000.  South Hill has a median home price of $590,000. The median home price in Pierce County is currently $525,000.
The 2022 Pierce County Real Estate Market continues to be a seller's market. Pierce County home prices rose 18% from 2021 to 2022. The most expensive neighborhoods in Pierce County have median home prices at or above a million dollars. The median home price in Pierce County in January 2022 is $525,000. The housing market is most competitive for buyers searching for homes under $650,000. Due to a low inventory of homes for sale buyers agents from across Pierce County are reporting their clients are facing multiple offers. To learn more about what it's like living in Puyallup click here.
What's it like living in Puyallup?
Marguerite created a videos about what it's like living in Downtown Puyallup and South Hill- check out the video below:
Resources:
Frequently Asked Questions About Buying Tacoma Real Estate
The Most Popular Neighborhoods in Tacoma This Year
Here are some additional resources for checking out how to move to Tacoma: