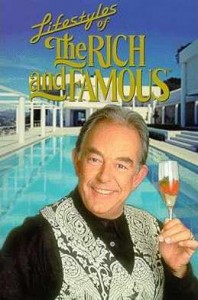 Sometimes writing market updates during the worst housing crisis in the history of our country can be kind of a bummer. The foreclosures, the short sales, the empty inventory… it's so much more fun to talk about people in Tacoma buying million dollar houses, right? I mean, who are these people? So today I am throwing my pie charts, graphs, and acres of sold data to the side of my desk to bring you THE LIFESTYLES OF THE RICH AND (TACOMA) FAMOUS! That's right, we're gonna party like it's 1989 on Get Real Tacoma today- bust out your champagne wishes and caviar dreams because we're gonna get our luxury on!
Robin Leach wasn't available today so I will be your host as we take a peek into the lives of some of Tacoma's wealthiest residents. We'll be looking at the 5 most expensive closed home sales in Tacoma so far in 2011.
The #5 Most Expensive House Sold in Tacoma This Year- It's a tie…

Our #5 spot is a tie between two homes that sold for $800,000. The first is 425 N 7th St- a 5, 380 square foot historic home in the Stadium District that has 4+ bedrooms, 3 bathrooms, and a totally elegant and remodeled interior. It originally went on the market for $1,185,000 in 2010 and sold this June for $800,000.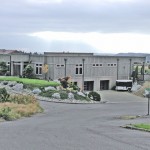 Our other #5 most expensive home is 1702 S Fairview Dr. This 5,409 square foot custom was built in 2007 and has 4 bedrooms, 3 bathrooms, and sports a fantastic view of the narrows bridge. Click here to see shots of the crazy interior, full of stone columns and big old timber and all kinds of crazy awesome.
The #4 Most Expensive House- A Waterfront Retreat in Browns Point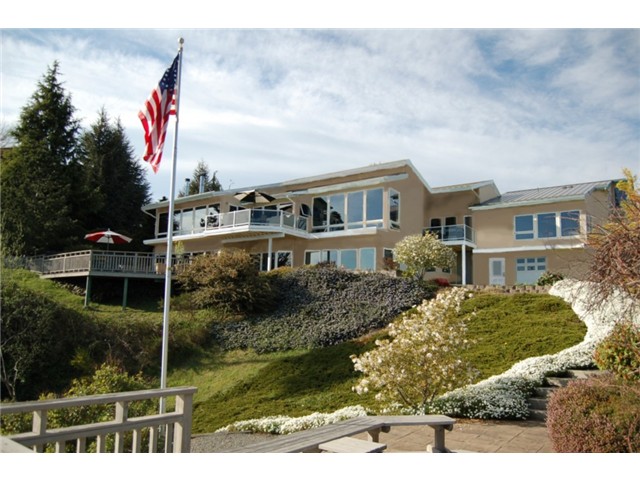 The best part of Browns Point is the amazing views of the water and the city. Not only does this 4 bedroom 4,691 square foot house rock panoramic views from the Mountain to Commencement Bay, it has 120 feet of it's own private waterfront. Originally 4764 Hyada Blvd NE, Tacoma was listed for $1,600,000- but it ended up selling for just shy of a million dollars at $950,000.
The #3 Most Expensive House to Sell in Tacoma- Another Browns Point Spread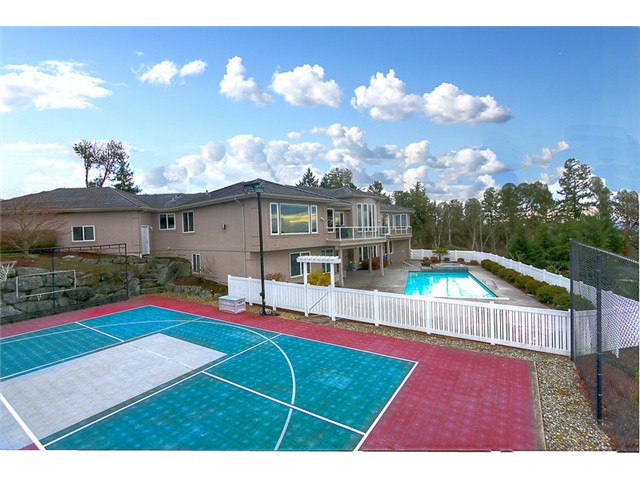 Apparently if you are a gozillionaire buying a house in Tacoma in 2011- the place to buy is Browns Point because look here- another Browns Point Spread is on our list. This one also has a pool and tennis court, both with incredible views of the sound, mountain, and city. This 6 bedroom, 4 bathroom mansion has over 7,700 square feet to roam around in.
The #2 Most Expensive House to Sell in Tacoma- WAIT. THIS IS TACOMA?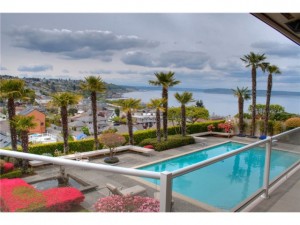 I am not sure if this is really Stadium or Old Town. It's Stadium that overlooks Old Town? Oh, and you'retaking in this incredible view from your in ground pool surrounded by palm trees!? I have one word: SWANKY! Also, pool party anyone? This house was originally priced at $1,499,000 and eventually sold for $1,050,000. In addition to that amazing pool (did you look at the listing and see the picture of it lit up at night yet!?) this house rocks 5 bedrooms, 2.75 bathrooms, and 6,150 square feet of awesome.
And finally… the #1 Most Expensive House to Sell in Tacoma So Far This Year Is…. This 1940's Colonial for $1,215,000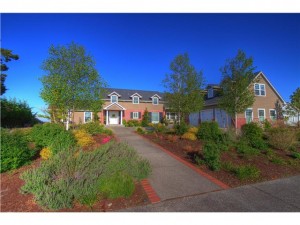 Oh, yeah. Mama likes this one. You can see lots more pictures here. I could live there. I sort of love it. Especially the master bathroom:
There are 4 bedrooms and 3.75 bathrooms and 7,261 square feet of pure unadulterated awesome in this incredible house (can we call it a mansion? I kind of want to…) perched on the west slope with 360 degrees of views from Mt. Rainier to the Olympics. Sample view: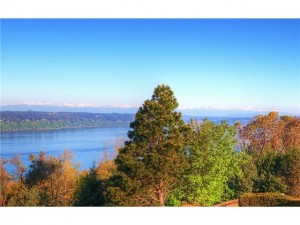 While we can't all be rocking 360 degree views from our million dollar decks- there are still lots of awesome places in Tacoma for much less than these. If you want to buy a new place get in touch!